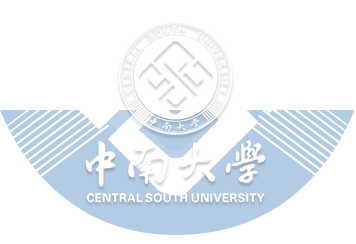 School of Public Administration,Central South University, China
Social Computing Center,Central South University, China
Central South University is located in Changsha, Hunan Province, a famous historical and cultural city in China, covering an area of 3.17 million square meters. Spanning the banks of the Xiangjiang River, it is an ideal place to pursue knowledge and study, with its elegant environment and pleasant scenery. The university has 30 secondary colleges and three large tertiary general hospitals, Xiangya Hospital, Xiangya Hospital No. 2 and Xiangya Hospital No. 3, and Xiangya Dental Hospital, which are known as "South Xiangya".
Central South University was formed in April 2000 by merging the former Hunan Medical University, Changsha Railway Institute and Central South University of Technology. The predecessor of the former South China University of Technology was the South China Institute of Mining and Metallurgy founded in 1952, and the predecessor of the former Changsha Railway Institute was the South China Institute of Civil Engineering and Construction founded in 1953. The predecessor of the former Hunan Medical University was the Xiangya Medical College founded in 1914, which was one of the earliest western medical schools in China.
After a hundred years of experience, it follows the trend of reforming China's higher education system, carries forward the university spirit of "unity in knowledge and practice, and application in the world", and carries out the school spirit of "goodness, truth, beauty and tolerance", adheres to its own characteristics, serves The university has been striving for unity, reform and innovation, and the pursuit of excellence, and its comprehensive strength and overall level have been greatly improved.
Naresuan University, Thailand
Naresuan University is a comprehensive university that aspires to provide equal educational opportunities for the population of the 9 provinces in the Lower North of Thailand, namely Phitsanulok, Phichit, Sukhothai, Kamphaeng Phet, Phetchabun, Uttaradit, Tak, Nakhon Sawan and Uthai Thani. With this aspiration, the university offers study programs, produces graduates and develops human resources in fields that serve social demands, improve the people's quality of life and ways of living, and bring about sustainable conservation of the environment and natural resources.